Dermatologist San Diego 
We Offer Same-Day Appointments!
High-Quality Dermatology Services in the San Diego Area
Advanced Medical, Surgical, and Laser Treatments for Skin, Hair, and Nails
Whether you have concerns with aging spots, acne, unwanted hair, rashes, itches, annoying veins, or other skin-related conditions, Academic & Aesthetic Dermatology Consultants in San Diego, CA, has dermatology treatments that can help. Our skilled cosmetic dermatologists and aestheticians provide assistance with the following:
As an experienced, comprehensive dermatology and cosmetic center, we take pride in providing our customers with personalized treatments that leave skin, hair, or nails looking healthy and happy. When it comes to taking care of your body, it's important to receive proper treatment from dedicated specialists. At Academic & Aesthetic Dermatology Consultants, we'll take the time to conduct an in-depth analysis of your specific concerns and conditions so we can provide an individualized treatment program tailored to your needs. For more information about any of our services, including cosmetic laser dermatology, or to schedule a same-day appointment, call us at (858) 292-7525.
We service: San Diego, Del Mar, Chula Vista, La Jolla, National City, and all of San Diego County and Imperial County.
Dermatologist in San Diego
Welcome to Academic & Aesthetic Dermatology Consultants, where we are thrilled to help you discover your best skin through a variety of innovative and medically-administered treatments.
We provide the highest quality of skin care while making you feel at home. At our dermatology clinic in San Diego, CA, we see you at your convenience, even the same day you call for an appointment. We don't want you to suffer needlessly when we can offer same-day treatments. Call us today for availability (858) 292-7525.
Our advanced dermatology center offers a variety of services to meet your individual needs, including laser dermatology, emergency dermatology and medicine, anti-aging treatments, skin resurfacing, hair removal, and much more.
We Offer Same Day Appointments!
Meet Dr. John Shega
Our medical director, Dr. Shega, is a board-certified dermatologist in San Diego and an emergency medical physician. Additionally, our entire clinic is staffed by a team of professionals with advanced and specialized knowledge to treat your skin issues. This offers peace of mind that when you have a skin condition, you can be seen promptly by Dr. Shega or any of our other academic dermatology consultants. The dermatologist team remain up-to-date in all fields of medicine beyond the dermatology realm. Dr. Shega is one of San Diego's best dermatologists.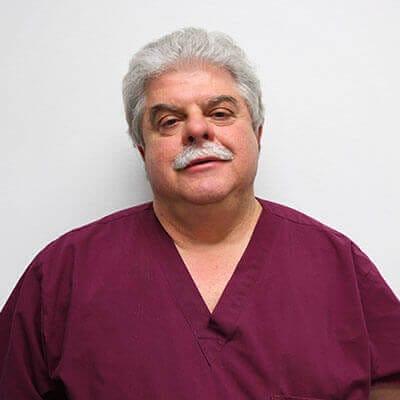 What Our Patients Are Saying About Us
I think Dr. Shega is the most sincere dermatologist in San Diego county. He is very personal and when he talks to you he treats you like you're family. There is sometimes a wait once you're there, but he's the only dermatologist around who will accept same day appointments. I guess that's the trade off for this benefit. I recommend him to others.
RHONDA GUO, DERMATOLOGY PATIENT
Frequently Asked Questions
Do you offer same day appointments?
Yes, we offer day appointments please give us a call to set up the appointment (858) 292-7525.
Office Hours:
Monday to Friday:
8:00 a.m. – 5:00 p.m.
Saturday: (until July 1, 2019)
9:00 a.m. – 11:30 a.m.
Do you offer acne treatment?
Acne is one of the most common of all skin problems. It affects most teenagers to some degree and even many adults. Acne shows up as whiteheads, blackheads, pimples, and, in some people, deep painful bumps that look and feel like boils. Acne most commonly occurs on the face but can also appear on the back, chest, shoulders, and neck.
What Conditions Are Treated With Laser?
Traditional hair removal techniques, such as shaving, plucking and waxing, provide only temporary relief. Until now, the only semi-permanent way to remove hair has been by electrolysis – which can be painful, time-consuming and is limited to small cosmetic areas. Scarring, allergic reactions and ingrown hairs are common side effects of all these hair removal methods. The GentleLASE safely re-moves unwanted body hair without damaging the delicate pores and structures of the skin. Facial and bikini areas are usually completed in under ten minutes; legs and larger areas can take longer.
Can a Book an Appointment online?
Yes, for your convenience you can book an appointment online.
How do I know if a spot needs to be checked?
Have an area on your skin that you are worried about due to one of the following reasons; it bleeds for no reason the color or size? Call us to schedule an appointment.
Is There an Eczema Treatment?
Eczema treatments are available, but first you must be diagnosed by a physician or dermatologist. An Eczema specialist will get your medical history, ask about histories of rashes or allergies, etc. There is no test to diagnose eczema; therefore, your medical history is what will help them determine if you have eczema.

Copyright © 2021. All Rights Reserved.
Top Dermatology Specialities